Located 3 kilometres South-East of Newcastle Central Business District, Merewether spans from Merewether Beach in the East and stretches 3kms across to Adamstown in the West. With a population of 10,964 (according to the 2016 census), Merewether is a highly valued area of real estate due to its coastal location close to the beach of its namesake, as well as numerous Bars and cafes.
Merewether is bounded by Glebe Road, Gordon Avenue, Stewart Avenue, Jenner Parade, Ravenshaw Street, Railway Street, Union Street and Patrick Street in the north, the suburb of Bar Beach, Kilgour Avenue and the Tasman Sea in the east, Lake Macquarie City and Glenrock Lagoon in the south, and Fernleigh Loop, City Road (Pacific Highway), the suburb of Merewether Heights, Scenic Drive, Takari Place, Morgan Street, Flowerdale Avenue, Henry Street, James Street, Lockyer Street and Fellowes Street in the west.
Sport and Recreation: Merewether, Newcastle
Merewether Beach – a National Surfing Reserve since 2009 – features several Historic sites; including the Ladies Rock pool and the Heritage listed Surf House (Henderson Parade) which is a three-storey facility complete with Restaurant & Bar, function room, café and pizza bar. Merewether Surf Life Saving Club also on Henderson Parade, provides a Junior (Nippers) and Senior Lifesaving Program. The Surf Club provides members with a gym, and use of the Function room, which is also for hire. The Club hosts a weekly Coldies afternoon on Sundays, which is open to the public. Dixon Park Surf Lifesaving Club located on Ocean St, is positioned on the hill further north along the Beach Break. It also provides Nippers Program and Patrols and hosts a variety of activities.
The Merewether Ocean Baths on Henderson Parade remain a popular destination for the public as well as a short walk south to Burwood Beach, a spot frequented by dog owners and hikers alike.
Residents of Merewether are treated to their choice of numerous Parks and Playgrounds with a range of facilities like BBQs, Swings, Picnic Tables and Climbing Nets.
Campbell Park, Caldwell Street; facilities include a Kids playground
Dixon Park, Ocean Street; including a Playground, BBQ, Seating and tables, Shelter and Public toilets
Gibbs Brothers Park, Rowan Street; contains a kid's playground
Henderson Park, Lockyer Street; facilities include parking, playground, seating, tables and a bicycle path
Myamblah Crescent Reserve, Myamblah Crescent; including seating and tables
Woodward Street Reserve, Woodward Street; facilities include public parking and a playground
Other recreational opportunities include Surf lifesaving at the local beaches Merewether and Dixon Park for both Senior and Junior levels.
Merewether also host several sporting fields, including:
Gibbs Bros Oval, Rowan Crescent, Merewether 2291; Features: Rugby Union Field, Touch Field
Myamblah Crescent Oval, 21 Myamblah Crescent, Merewether 2291; Features: Football (Soccer) Field, Cricket Field (Synthetic Wicket), Cricket Nets
Neighbouring Suburbs
Empire Park – situated in the neighbouring suburb of Bar Beach on Memorial Drive – offers a range of facilities like Bat Ball courts, children's playground, a Multi-use sports oval and the Bar Beach Skate Park.
Shopping Facilities: Merewether, Newcastle
Llewellyn Street is the Commercial centre of the suburb; hosting a number of businesses along its stretch.
Drift Food and Coffee; 34 Llewellyn St
IGA Merewether; 32-34 Llewellyn St
BWS Merewether; 30C Llewellyn St
Merewether Pharmacy; 25 Llewellyn St
Happy Inn Takeaway; 33 Llewellyn St
Australia Post; 36 Llewellyn St
Souths Newcastle Rugby League Club; 46 Llewellyn St
Ridge St also provides local residents with access to a Bakery, Newsagent, Pharmacy as well as the Ridge St Takeaway and the popular Beach Hotel both of which are located near the Beach.
Nearby Suburban shopping and Cafe strips include Darby St (2.7km – 6 mins).
Neighbouring suburb The Junction provides The Junction Fair (1.1km); a medium-sized shopping centre located at 202 Union St as well as as a wide variety of restaurants and bars.
Large Suburban Shopping Centres are located at Newcastle West (Markettown – 2.6km 7 mins);
Westfield Kotara (5.7km – 11 mins); Charlestown Square (7.1km – 14 mins);
Although this suburb does not have its own Library, a short bus ride from Merewether to the Newcastle CBD leaves you within walking distance from the Newcastle City Public Library on Laman Street (3km). Neighbouring Adamstown also has a Community Library (2.9km)
Churches: Merewether, Newcastle
Being a predominantly residential suburb, there are three Christian places of worship in the locality. This includes the Anglican church St Augustine's – a church built in 1889 – located on the corner of Windsor and Llewellyn St. The C3 Newcastle City church is based on 4 Lingard Street. Merewether Baptist Church is located at 75 Morgan Street, Merewether.
The nearest Catholic church is ST Joseph's, Cnr of Kenrick & Farquhar Sts, The Junction (1.3km) while while the Sacred Heart Cathedral is located at 841 Hunter St, Newcastle West (2.9km)
Newcastle's Christ Church Cathedral, Church St, Newcastle (4km) is an iconic religious structure. Although building began in 1894, work was ongoing for nearly 100 years, with construction finished in 1983. The Cathedral hosts the public in a variety of ways including Climbing the Tower, welcoming visitors so they can experience the 360-degree views which extend up and down the coastline and across the entire city including the bustling harbour.
Education: Merewether, Newcastle
Primary Schools
Primary Schools within the suburb boundaries.
Public Schools
Please refer to The Department of Education for specific school designated intake areas according to your residential address.
Merewether Public School – 6 Henry Street, MEREWETHER, 2291
Hamilton South Public School – Kenrick St, Hamilton South,
Neighbouring Schools that include Merewether in their Intake Areas;
The Junction Public School – Union St, The Junction, 2291
Merewether Heights Public School – Cedar Cres, Merewether Heights, 2291
Catholic Schools
Merewether Beach Holy Family Primary School – 19 Janet Street, Merewether, 2291
Neighbouring Schools
St Joseph's Primary School – Farquhar St, The Junction, 2291
Private Schools
Neighbouring Suburbs
Newcastle Grammar School – Park Campus, Cnr of Union St & Parkway Ave, Cooks Hill, 2300
Secondary Schools
NSW Public schools
Neighbouring Suburbs
Newcastle High School – Parkway Ave, Newcastle West, 2300
Merewether High School – Co-ed Selective Academic School – Chatham Rd, Broadmeadow, 2292
Catholic Schools
Neighbouring Suburbs
St Pius X High School, (Years 7-10) Park Avenue, ADAMSTOWN, 2289 Designated High School for Merewether and nearby Primary schools
St Francis Xavier's College (Senior College Years 11 & 12) – 286 Parkway Avenue, HAMILTON, 2303
Private Schools
Neighbouring Suburbs
Newcastle Grammar School – Hill Campus, Cnr of Church & Newcomen St, Newcastle NSW 2300
Preschool Education
KU Merewether Preschool – 25 Caldwell St, Merewether NSW 2291
Henry Street Community Preschool – 8 Henry St, Merewether NSW 2291
Neighbouring Suburbs
Frogstomp PreSchool – 80A Jenner Parade, Hamilton South NSW 2303
Cooks Hill Preschool – 24 Dawson St, Cooks Hill NSW 2300
Kinda Kapers – 5 Buxton St, Adamstown NSW 2289
Early Childhood Learning Centres (Long Day Care)
Merewether Heights Early Learning & Childcare – 15 Cedar Cres, Merewether Heights NSW 2291 (Adj Merewether Heights Public School)
Neighbouring Suburbs
Kinda Kapers – 5 Buxton St, Adamstown NSW 2289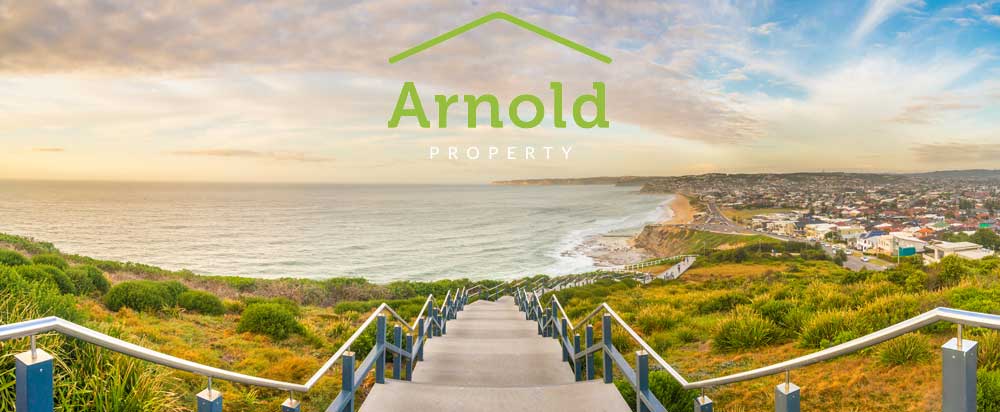 Merewether Suburb Profile using ABS Consensus Date
Resources
Age Group
Social Marital Status
The 2017 Estimated Resident Population for Merewether is 11,332.
Property Data: Merewether, Newcastle
The suburb of Merewether is highly sought after and is often seen as the ultimate Seachange destination. The proximity to the beach and Newcastle CBD, has led to a lot of redevelopment in the area, with knock down rebuilds of architect designed residents, and recently low-density housing., with duplexes and townhouse developments. Prices still remain low in comparison to the Sydney market, attracting those relocating from the metropolitan areas. The suburb also has a large number of older apartment buildings with smaller 1- and 2-bedroom units, catering to the younger demographic searching for rental accommodation.
According to the latest data from Core Logic as published in Your Investment Property magazine
the suburb has seen strong capital growth with recent 5-year growth of 68%. (houses) and 60.5% (units).
The most recent statistics are current as of September 2018.
Merewether House: Median price $1,375,000, Annual capital growth 7.73%, Weekly median advertised rent $575
Merewether Unit: Median price $602,500, Annual capital growth 6.45%, Weekly median advertised rent $395